I think we can all remember starting out in bonsai and thinking to ourselves "Surely not everything is this expensive!" only to find out that it was. I'm guilt as are many to finding ways to cut corners to keep my wallet full and my marriage intact. Training pots in an area that I was able to successfully skimp and not decimate my bonsai so I'd like to share my favorite ways to turn other things into bonsai training pots.
The Strainer or Colander 
     These work perfectly because you don't need to drill extra holes, worry about a low point, or look really hard to find them, they're everywhere! You can find them at Salvation Army, Goodwill, garage sales, estate sales, in your moms kitchen (depends on the mom...), moving sales, and even grocery stores sell these things relatively cheap.
Nursery Containers
     I personally run a nursery, so these are in abundance. The major downside is that you have to have a little bit of extra window screen or something similar to plug the holes at the bottom. The holes can also be plugged with big enough rocks, but the window screen is preferable. (I got a roll of it at a garage sale for $0.50 :D)
Glass and Ceramic Pots
 Is that a strainer I see in the background? 
     These I also find at garage sales and estate sales in abundance. The caveat is that you need a specific drill bit to drill holes through them for drainage. The upside is that the glass and ceramic can sometimes go for under $1 and that really is a fantastic training pot that can have some serious character.
Plastic containers
     My next go to is the Costco pretzel container (which we have a lot of). Cut off the top 25% and you got a nice deep training pot. This can be done with tons of other things though, so you don't have to have a ridiculous love for pretzels, or go to a school with a pretzel as your mascot to get loads of these. 
(Yes I'm serious: http://www.pretzelpride.com/vnews/display.v/SEC/High%20School)
Wood Pots
     You can create your own pots from wood. Downside is that they don't last long, but you can shape them into whatever side you need. This is particularly useful for yamadori collections. 
Nursery Flats
     These work well for developing great nebari since it would allow for horizontal root growth and limit downward root growth. Just mound up the soil and you can make it deeper if needed. You can also periodically pick it up and trim the bottom roots to encourage finer roots to continue growing. 
The Feet
     My favorite little trick for last. I love adding these cheap cabinet bumpers onto the bottom of my newly made training pots and give them feet so that they aren't sitting on a surface or the ground. They don't tend to stick well to strainers or wood very well, but strainers typically come with a stand to keep it off the ground and wood pots can be stood on wood.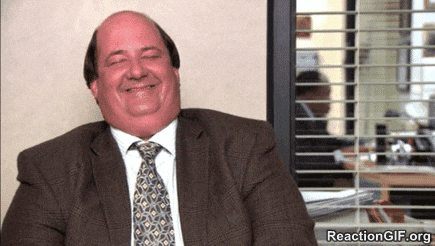 I hope that any of this has helped you save a few dollars that you can.......buy more trees with, because that's honestly why we want to save money isn't it?
Please reload